The community quarantine in most parts of the Philippines has also taken a toll on children's physical, mental, and social health and well-being. But the young girls of Tahanan Sta. Luisa can teach us a thing or two about how to cope with our new reality through education, creativity, and positivity.
Schools in the country are closed, but the learning (and the fun) never stops for the young girls of the organization. Thanks to Angel, one of Tahanan's beneficiaries who is now pursuing her studies in college. Angel decided to pay it forward and make the most of her time indoors by helping the girls catch up with their lessons and not fall behind in their studies.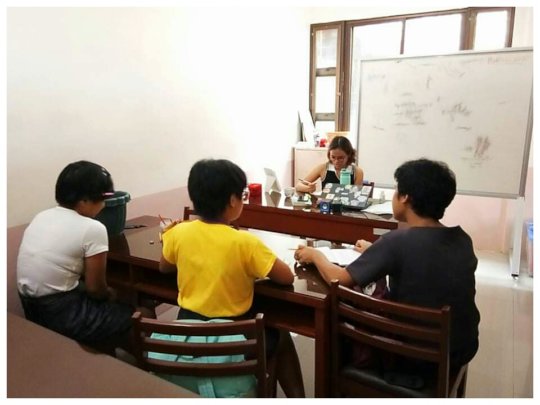 The girls also developed a deeper understanding of the value of playtime. They realized that playing can counter the negative impacts of the COVID-19 pandemic by helping them mitigate stress, strengthen relationships, and build resilience.
Learning how to make their own blouses, skirts, shorts in sewing class also kept them busy and productive. Through this initiative, the organization aims to empower girls by letting them know that they have the power to learn new skills and build self-reliance.